Digestible Data in One View
Custom Dashboard with Real-Time Reporting
InboxAware allows you to customize your own dashboard by choosing from multiple reporting widgets and arranging them with a simple drag-and-drop functionality. Our wide arrange of interactive widgets monitor your email performance across multiple indicators.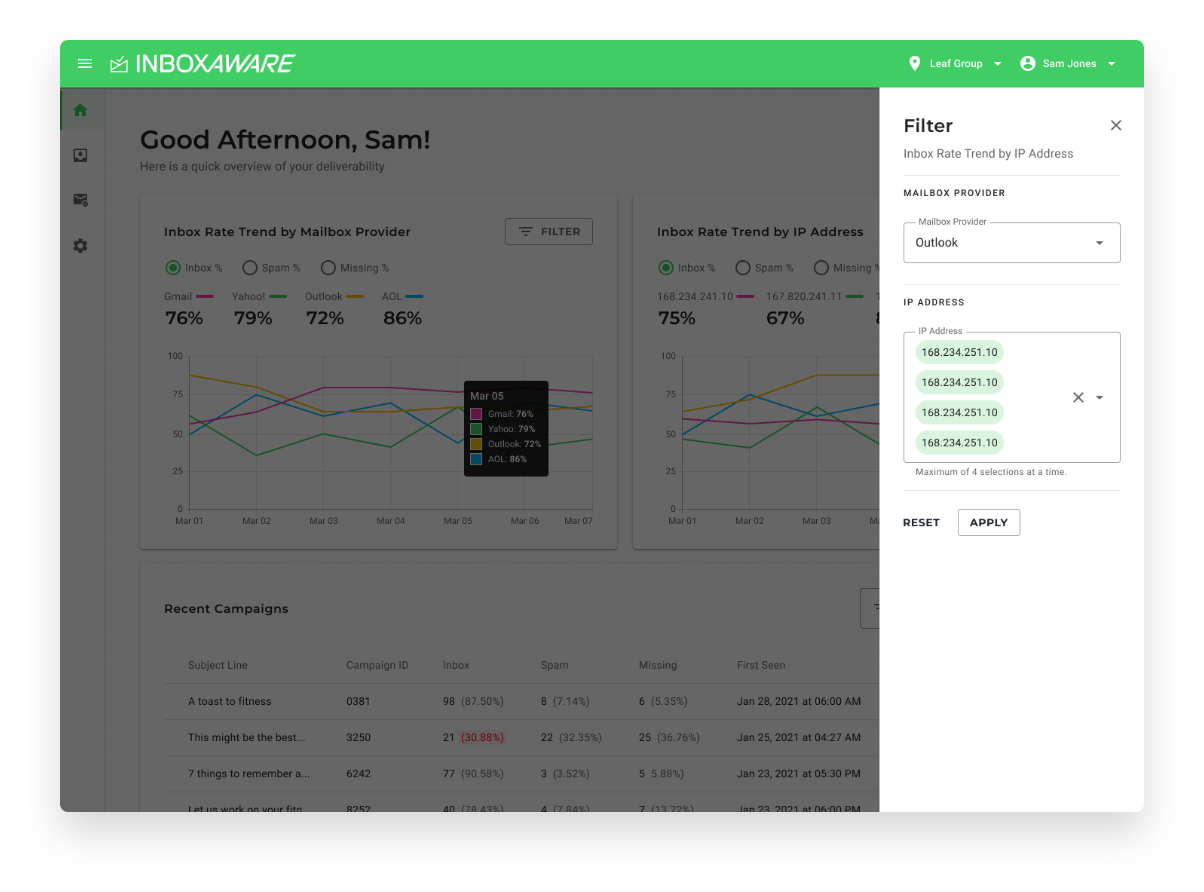 24-Hour Email Reputation Monitoring
Automated Alerts for Threshold Monitoring
InboxAware is always on-guard, even if you are off-duty. Get peace of mind with automated alerts and threshold monitoring. Set your acceptance thresholds and let us alert you when something looks wrong.















Target the Inbox with Accuracy
Expert Seed List Testing
InboxAware offers Seed List testing modelled after best practices used by emailing experts. Identify and overcome authentication filters and spam traps that can halt your emails before you hit send.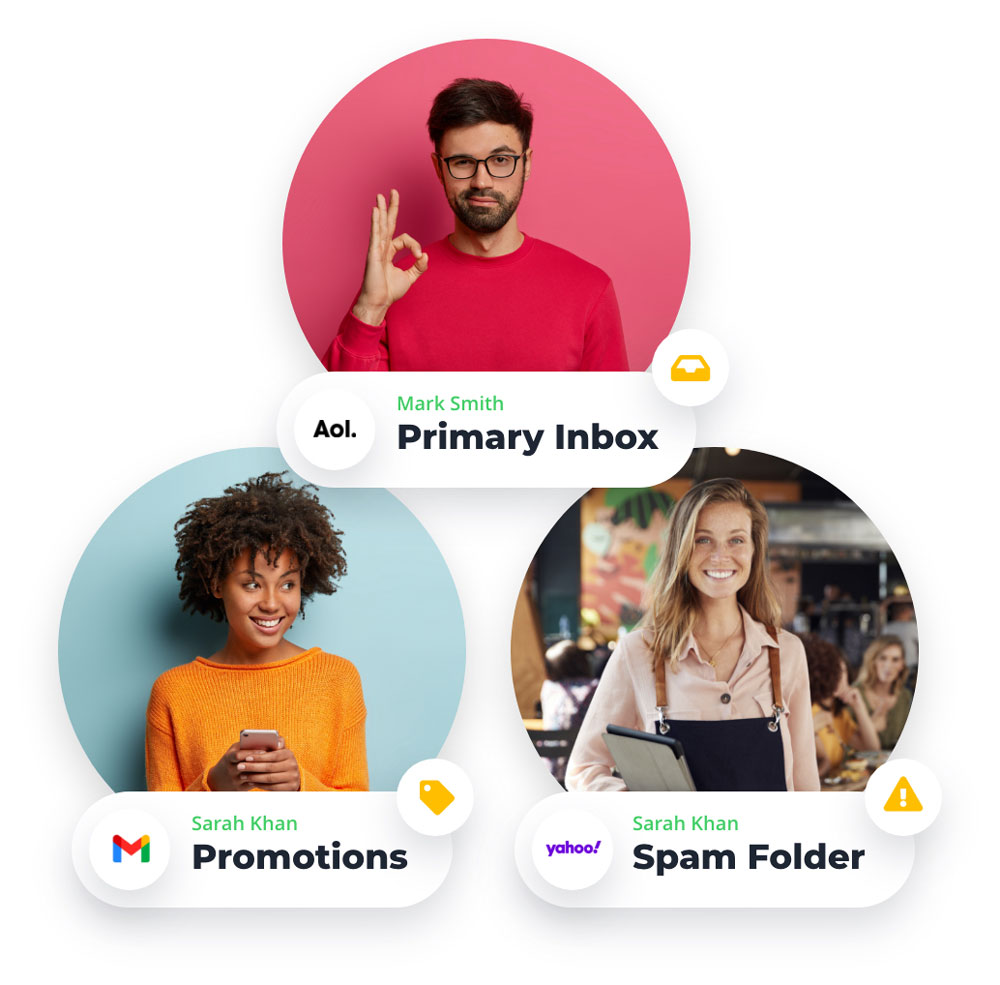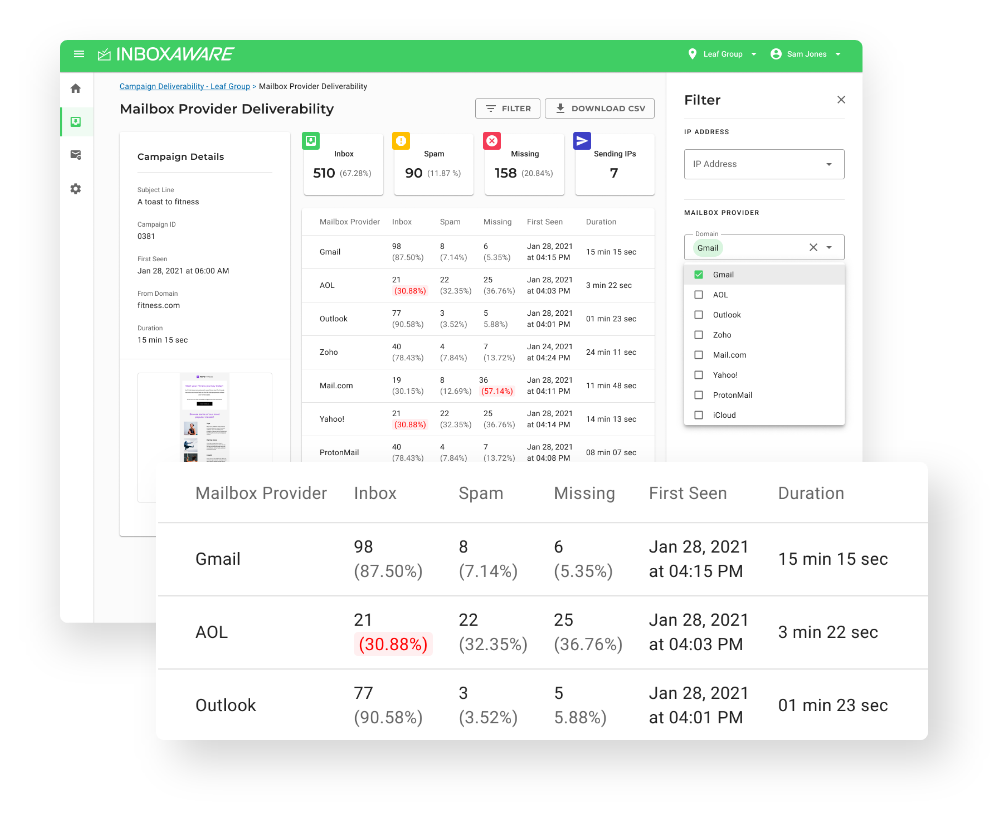 Transparent Details on Performance
Advanced Segmentation and Filtering
The devil's in the details. InboxAware provides users with a transparent and microscopic view of all their email data, that can be filtered and dissected without exporting into a read-only report.